Johnny English Reborn
Release Date:
15th September 2011 -
Australia
Production Companies
Universal Pictures (presents)
Relativity Media
Studio Canal
Working Title Films
Distribution
Universal Pictures Australia
Genre:
Comedy
Rating:
PG
Runtime:
101 minutes
Budget:
$45,000,000
Box Office Gross:
$160,078,586
(Worldwide)
Plot Summary
Johnny English goes up against
international assassins hunting
down the Chinese premier.
Cast
Rowan Atkinson - MI7
Agent Johnny English
Gillian Anderson - MI7 Head
Pamela Thornton
Rosamund Pike - Kate Sumner
Dominic West - Simon Ambrose
Daniel Kaluuya - Agent Tucker
Richard Schiff - Titus Fisher
Tim McInnerny - Patch Quartermain
Mark Ivanir - Artem Karlenko
Pik-Sen-Lim - Killer Cleaner
Togo Igawa - Ting Wang
Lobo Chan - Chinese Premier
Stephen Campbell Moore -
British Prime Minister
Crew
Director - Oliver Parker
Based on Characters - Neal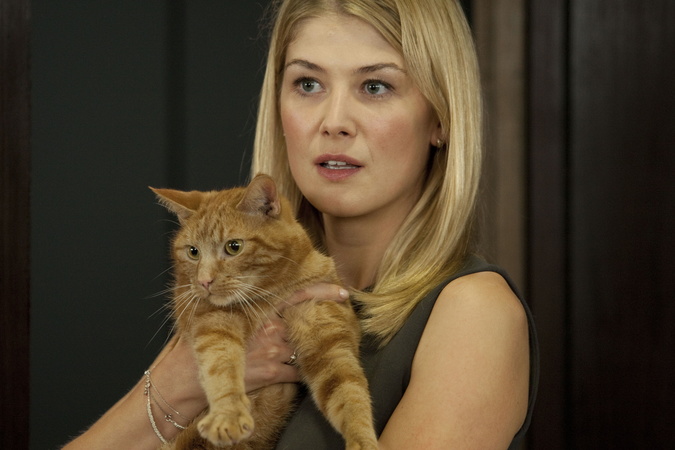 Purvis & Robert Wade
Story/Executive Producer - William Davies
Screenplay - Hamish McCool
Executive Producers - Liza
Chasin & Debra Hayward
Producers - Tim Bevan, Chris
Clark & Eric Fellner
Co-Producer - Ronaldo Vasconcellos
Production Designer - Jim Clay
Costume Designer - Beatrix
Aruna Pasztor
Cinematography - Danny Cohen
Film Editor - Guy Bensley
Music - Ilan Eshkeri
Review
A pretty impressive sequel to the first movie (
click here
). JOHNNY ENGLISH REBORN has more fun and more action than the original. This film was jam-packed with outrageous humour which appeals to vast range of audience. I loved the running gag of the movie where English is after an old female assassin and keeps whacking the wrong one.
Rowan Atkinson has surely proved his superiority in comedic movies, easily comparing to performances of Jim Carrey, Steve Martin and Chevy Chase.
Star rating:
(5/5) Best Movie Ever