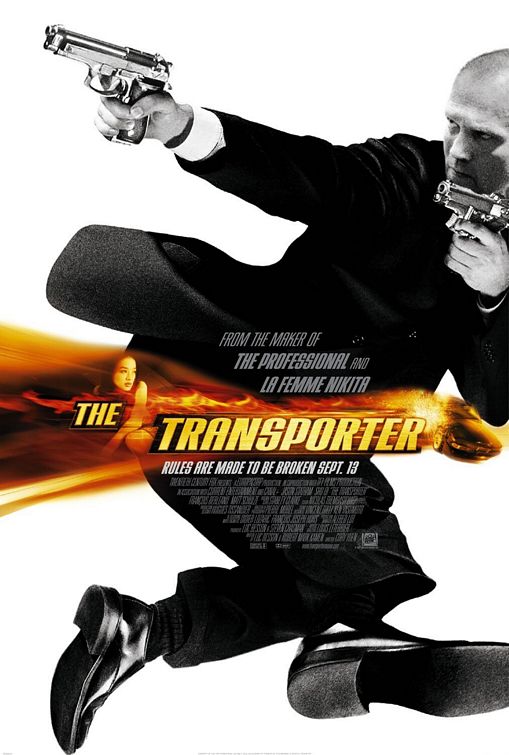 The Transporter


Release Date:
31st October 2002 - Australia
Production Companies
20th Century Fox (presents)
EuropaCorp
TF1 Films Production
Current Entertainment (in association with)
Canal+ (in association with)
Distribution
20th Century Fox Australia
Genre:
Action
Rating: M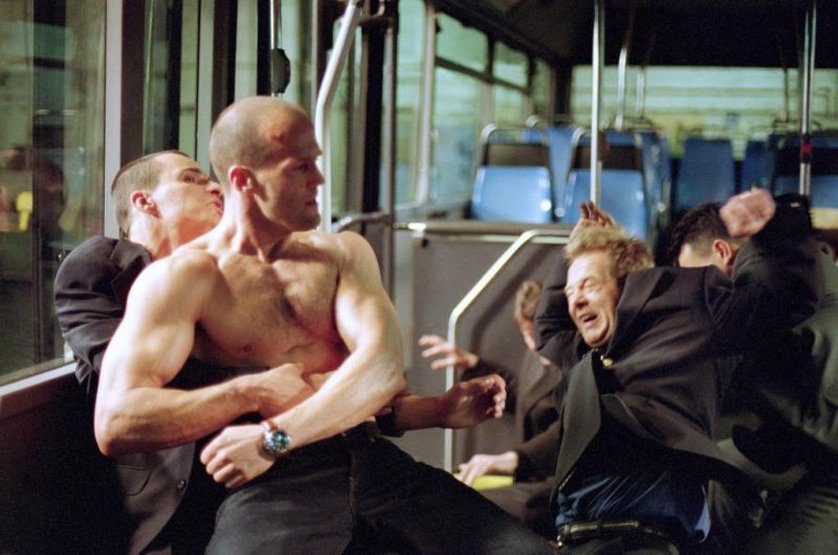 Runtime:
88 minutes
Budget:
$21,000,000
Box Office Gross:
$43,928,932
(Worldwide)
Plot Summary
Frank Martin is the best
at what he does: transporting
dangerous or illegal goods
with no questions asked.
But his latest shipment,
a beautiful young woman
kidnapped by international
slave traders, brings deadly
complications to his delivery
plans. Now Frank must kick
into overdrive in a nonstop
action-packed fight to save
his precious cargo and his
life.

Cast
Jason Statham - Frank Martin
Qi Shu - Lai
Matt Schulze - Wall Street
François Berleand - Inspector
Tarconi
Ric Young - Mr. Kwai
Crew
Action Director/Choreographer/
Director - Corey Yuen
Artistic Director - Louis Letterier
Writer/Producer - Luc Besson
Writer - Robert Mark Kamen
Producer - Steven Chasman
Production Designer - Hubert Tissandier
Costume Designer - Martine Rapin
Director of Photography - Pierre Morel
Stunt Coordinator - Philippe Guegan
Car Stunt Coordinator - Michel Juilenne
Film Editor - Nicolas Trembasiewicz
Sound Designers - Vincent Tulli
and Ken Yasumoto
Music - Steven Clarke
Review
It has come to my attention after having reviewed FAST & FURIOUS 7 and watching Jason Statham portray one of the characters in the film that I actually have not seen all of his work and this inspired me to starting doing reviews of some of his movies. He first became a global superstar from his action series called THE TRANSPORTER in which he was known for his role by audiences as ex-military man turned mercenary Frank Martin. The first instalment was alright but highly focused on fast paced kinetic fighting and vehicle chase scenes and not enough story development and I feel it is not a film to be taken too seriously. This movie has been composed from the collaborative efforts of Luc Besson and directors Corey Yuen and Louis Letterier who were able to make THE TRANSPORTER a very decent film of their own style and surely than can raise the bar. Perhaps this movie could have been better if more attention had be given to the development of the story in terms of creating more believable and more realistic.
It is however a fair movie to watch if you are just in the mood for a simple action packed treat. I seen it once, but now I'm not so sure if I want to watch it for a second time. Hopefully I can get through the second instalment with a better opinion than the first.
Star rating:
(6/10) Fair Movie