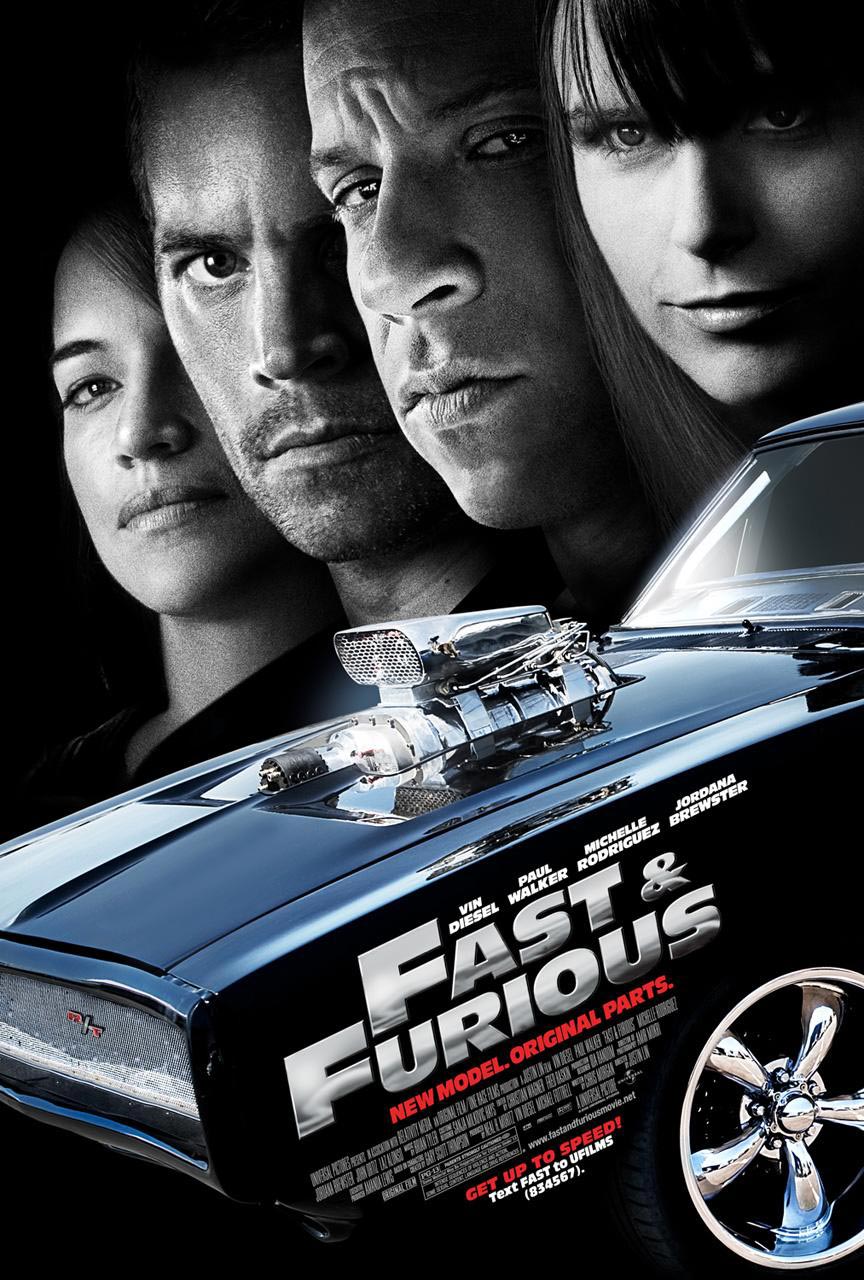 Fast & Furious
Release Date: 16th April 2009 - Australia
Production Companies
Universal Pictures
Relativity Media (in association with)
Distribution
Universal Pictures Australia
Genre: Action
Rating: M
Plot Summary
When a crime brings them
back to L.A, fugitive ex-con
Dom Toretto reignites his
feud with agent Brian
O'Conner. But as they are
forced to confront a shared
enemy, they find the best
way to get revenge: push
the limits of what's possible
behind the wheel!
Cast
Vin Diesel - Dominic Toretto
Paul Walker - Brian O'Conner
Michelle Rodriguez - Leticia
"Letty" Ortiz
Jordana Brewster - Mia Toretto
John Ortiz - Ramon Campos
Gal Gadot - Gisele Yashar
Laz Alonso - Felix Calderon
Sung Kang - Han Seoul-Oh
Don Omar - Rico Santos
Jack Conley - Penning
Shea Whigham - Agent Stasiak
Liza Lapira - Sophie Trinh
Mirtha Michelle - Cara Mirtha
Greg Cipes - Dwight Mueller
Ron Yuan - David Park
Crew
Director - Justin Lin
Based on Characters - Gary
Scott Thompson
Writer - Chris Morgan
Producers - Vin Diesel, Neal H.
Moritz and Michael Fottrell
Production Designer - Ida Random
Costume Designer - Sanja Milkovic Hays
Director of Photography - Amir Mokri
Stunt Coordinators - Mike
Gunther
and Freddie Hice
Visual Effects Supervisors -
Thad Beier,
Kelvin McIlwain,
Bob Mercier and Mike Wassel
Film Editors - Christian Wagner
and Fred Raskin
Music - Brian Tyler
Review
I must admit, prior to watching FAST AND FURIOUS 5 (

click here

) before reviewing it, I actually saw the fourth movie when I inadvertently purchased it by mistake. FAST AND FURIOUS was a positive change for the series and it was great to see the whole team of original cast from the first instalment back together. While on one hand, I would say that this film is a fast paced, fuel injected action, I feel the quality is let down by the special effects of some of the scenes which look over-the-top
. Everyone should
be grateful it didn't let the franchise be turned into a mindless money-making propaganda. Brisk-moving pace, vehicle action and
Vin Diesel is all the vital elements that is needed for the fans enjoy this movie. As for the action star Vin, he kept his cool and it was refreshing to see Paul and Vin reunited in their characters who portray a brotherly chemistry.
Not quite fast, not quite furious, but it did foreshadow the new movies and was the first step to

rejuvenating

the TF&TF series. I would definitely watch this movie again as it has a well paced story-line with the moments of induced action.
Star rating:
(7/10) Good Movie