Interstellar
Release Date: November 6th 2014 - Australia
Production Companies
Paramount Pictures (presents)
Warner Bros. Pictures (presents)
Legendary Pictures (in association with)
Lynda Obst Productions
Syncopy
Distribution
Roadshow Distribution
Genre: Sci-Fi
Rating: M
Runtime: 169 minutes
Budget: $165,000,000
Box Office Gross: $675,120,017
(Worldwide)
Plot Summary
Cast
Matthew McConaughey -
Cooper
Anne Hathaway - Dr. Amelia Brand
Jessica Chastain - Murph (10 years)
Bill Irwin - TARS
Ellen Burstyn - Murph (older)
Michael Caine - Prof. Brand
David Gyasi - Romilly
Wes Bentley - Doyle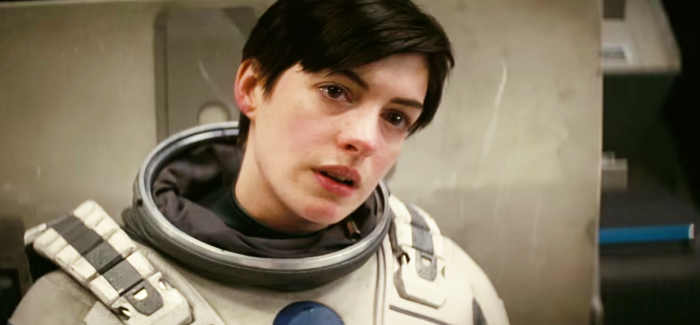 Josh Stewart - CASE (Voice)
John Lithgow - Donald
Timothee Chalamet - Tom (15 years)
Casey Affleck - Tom
Leah Cairns - Lois
Matt Damon - Dr. Mann
Topher Grace - Getty
Crew
Writer/Producer/Director -
Christopher Nolan
Writer - Jonathan Nolan
Producers - Emma Thomas
and Lynda Obst
Production Designer - Nathan Crowley
Costume Designer - Mary Zophres
Director of Photography - Hoyte van Hoytema
Special Effects Coordinators - Ian Hunter and
Scott R. Fisher
Visual Effects Supervisor - Paul J. Franklin
Visual Effects Supervisor: Double Negative -
Andrew Lockley
Supervising Sound Editor - Richard King
Film Editor - Lee Smith
Music - Hans Zimmer


Awards

2015 Academy Awards
Best Visual Effects - Paul J. Franklin, Andrew Lockley,
Ian Hunter and Scott R. Fisher (Won)
-----------------------------
Best Original Score - Hans Zimmer (Nominated)
Best Sound Mixing - Gary Rizzo, Gregg Landaker
and Mark Weingarten (Nominated)
Best Sound Editing - Richard King (Nominated)
Best Production Design - Nathan Crowley and
Gary Fettis (Nominated)



Review
In 201

4

, I felt anxious when Chris Nolan's latest directional effort of INTERSTELLAR met its eventual release in cinemas - I have long awaited for the moment to come. Unfortunately

for me, I wasn't around to see the film myself as I instead waited for it to be available on Blu-Ray and DVD. Around that time, I

thought that the deep space epic

was to be the next equivalent of the classic 2001: A SPACE ODYSSEY (

click here

) and following the same grandiose of prior film works from the director like THE DARK KNIGHT series, INCEPTION (

click here

) and many others.

After a year has gone by and I have now watched the movie, I make no mistake in finding INTERSTELLAR excellent as it would have been a fatal catastrophic blow to Chris Nolan's career as a filmmaker if it wasn't. Unlike 2001 for starters, INTERSTELLAR isn't any different to look at space exploration and trippier images, it's more to see its fleshy-developed plot and operatic drama compared to the more visualised experience of Stanley Kubrick's original sensation.
I quite liked the plot concept of a wormhole which is above fascinating for the large scientific themes implanted in INTERSTELLAR.

In certain ways, the acting is still notably of a professional standard, especially Matthew McConaughey for the character he portrays. The other actors Anne Hathaway, Michael Caine and Jessica Chastain have displayed exceptional talent when paired with McConaughey's protagonist. I didn't realise that Matt Damon was in the supporting cast as he was always in a leading role in a few sci-fi movies such as ELYSIUM and the animation TITAN A.E (

click here

). Finally, the last feature to compliment the film is Hans Zimmer's music score. He has written brilliant compositions for INTERSTELLAR and surprisingly, this is to be his latest best work for the director since INCEPTION.
Near to surpassing the depth of his previous directional efforts, Nolan
is a visionary ahead of his time and has a destiny to be the next Spielberg. INTERSTELLAR may be a movie that is divisive to some viewers as a result of its questionable ending, but this does not change the way I feel about it.
Star rating: (9/10) Excellent Movie